The Outer Banks Center for Dolphin Research was incorporated as a 501 c(3) non-profit organization in 2008. Here are some of the people that make the research and outreach possible:
Executive Director: Jessica Taylor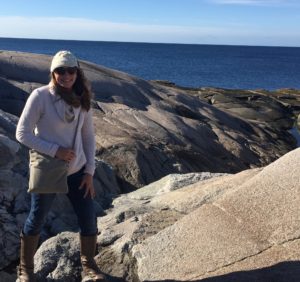 While completing my undergraduate studies in Marine Sciences at Rutgers University, I realized a strong interest and passion for dolphin research and conservation. After receiving my Bachelors of Science, I completed internships with the Sarasota Dolphin Research Program and the Marine Mammal Behavioral Ecology group at Texas A&M University as well as worked as a research technician for the Rutgers University Marine Field Station. I received a Masters of Environmental Management degree from Duke University. My Masters Project focused on the foraging ecology of bottlenose dolphins in Sarasota, FL. Since receiving my Masters, I have worked as a contract biologist for NOAA studying Stellar sea lions in Alaska and bottlenose dolphins in South Carolina and North Carolina and a science teacher for Dare County Schools. I am also employed by the Nags Head Dolphin Watch as a naturalist and intern coordinator. I live with my husband, Jay, two children, one dog, and five chickens in the Outer Banks.
Scientific Advisor: Kim Urian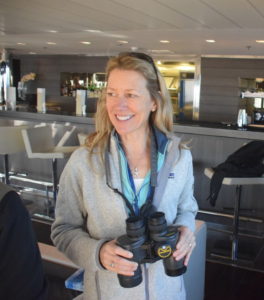 I received an undergraduate degree from the University of Colorado Boulder and then worked as a research assistant at the University of California at Santa Cruz with Dr. Ken Norris and Dr. Randy Wells.  I received a Masters degree from the University of North Carolina at Wilmington on the community structure of bottlenose dolphins in Tampa Bay, Florida. I am currently employed as a Research Analyst at Duke, where I supervise the photo-identification programs for several species of odontocetes.  I am also the curator of the Mid-Atlantic Bottlenose Dolphin Catalog.  I live with my husband, Andy, in an old farmhouse near Beaufort, NC  with chickens, horses, cats and a rabbit.
Volunteer Coordinator: Liah McPherson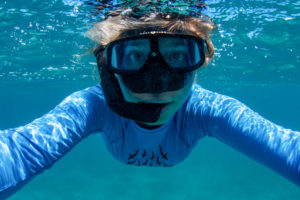 Raised in Southern Shores, Liah is an OBX local and lifelong ocean addict.  A Biology and Cognitive Science student at the University of North Carolina at Chapel Hill, she researches phytoplankton, corals, and most passionately, dolphins.  She has been a research and outreach volunteer with the Outer Banks Center for Dolphin Research since 2012, and has been on the board of directors since 2013.  In 2017, she became a field assistant for the Wild Dolphin Project, and now spends her summers studying wild Atlantic spotted dolphins.  An avid freediver, photographer and traveler, Liah is always searching for opportunities to explore and protect marine environments.
Intern: Waverly Reibel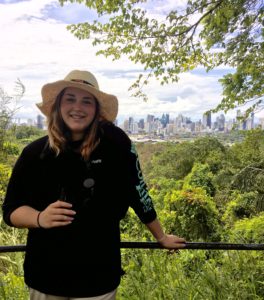 Waverly Reibel is a first-year Master of Coastal Environmental Management candidate at Duke University. Growing up on the Outer Banks gave her a love for the sea, and she knew from a young age that she wanted to dedicate her life to protecting the ocean and its inhabitants. While pursuing her Bachelor's in Environmental Science from Florida State University, Waverly participated in tropical behavioral ecology research  in the Republic of Panama, where she studied the effects of asymmetrical tail feathers in Magnificent Frigatebirds. Also during her undergrad career, Waverly interned at a sea turtle rehabilitation center where she developed and implemented a public program that highlighted the anthropogenic threats impacting marine life. Once she graduates from Duke, Waverly hopes to enter a leadership position in an organization that works to promote the research, education and conservation of marine species.
Intern: Makenzie Grider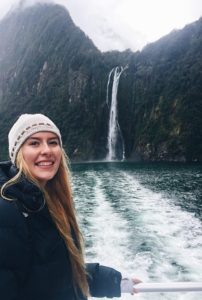 I am currently a senior marine biology major at Rollins College who hopes to eventually continue my education in marine mammals into graduate school. My internship in the Mote Marine Lab strandings department allowed me to gain more experience in the field and further fueled my passion. I have been a competitive swimmer for the past 15 years and am so excited to be a part of the Outer Banks team!
Collaborators
Our efforts are also made possible by collaborating with scientists from other organizations throughout the country. These scientists make valuable contributions to our research program:
Leslie B. Hart, Ph.D., Assistant Professor of Public Health
Department of Health and Human Performance, College of Charleston
Jeff Adams, Marine Resource Management Specialist
National Marine Fisheries Service, Office of Protected Resources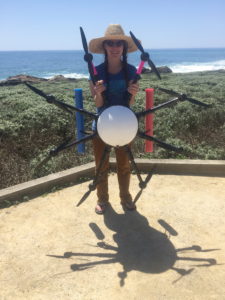 Holly Fearnbach, Ph.D., Marine Mammal Research Director
SR3, SeaLife Response, Rehabilitation, and Research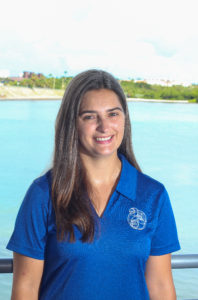 Shauna McBride-Kebert, Ph.D., Research Assistant
Chicago Zoological Society's Sarasota Dolphin Research Program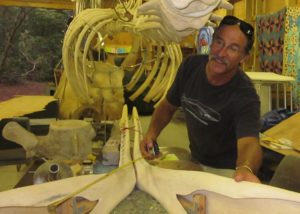 Keith Rittmaster, Natural Science Curator
North Carolina Maritime Museum
2019 Dolphin Research Board Members
President: Jay Taylor
Treasurer: John Kerner
Board Member: Christin Brown
Board Member: Kara Shervanick
Board Member: Sue Scarborough
Board Member: Rachel Potts